The Benefits for Men — The Natural Feeling!
When the condom fits so good and feels like a second skin, the sex is completely different. Here you can read what other men have experienced with MISTER SIZE and judge for yourself whether the difference is worth it.
"A perfect fit, the natural feeling"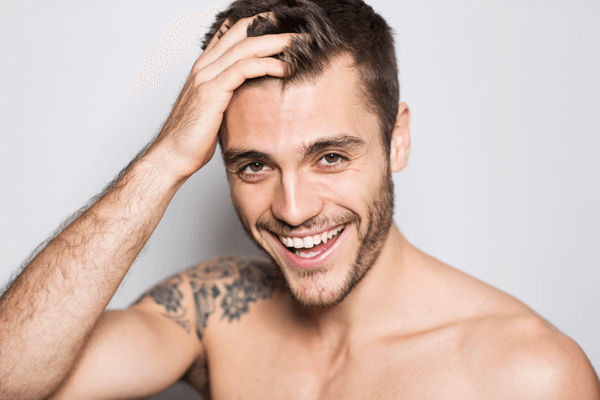 "To be honest, I never really paid so much attention to condoms. I just bought what was on the shelf and it always seemed to go on without too much trouble. It was just by chance, that I stumbled across Mister Size. Anyhow, I thought I would just give them a try. I'm usually pretty keen on experimenting with sex anyway and sometimes I buy some different accessories, so I figured why not try out innovations with condoms too?
The first time I tried Mister Size, I was surprised what a difference the individual fit made. I used the Mister Sizer to find my exact size and to be honest it was a different size than expected, but it was worth it. The thin material and the great fit made the condom really feel like a second skin. I always think sex is good, but this was on another level. The feeling was so much more intense than I had experienced before. I didn't think that having the right condom size would make such a difference."
"I'm not average - that's why I need condoms that aren't."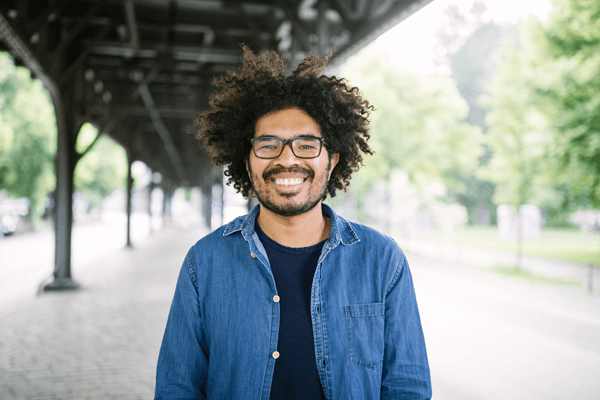 "Finding the right condom size has been a problem for me from the start. My penis is a little smaller than the average which also affected my self-esteem; even though so far, all my partners have been very happy with my performance. However, I can imagine that other not so well-equipped men do have problems with their size. Naturally, there's the moment that you're standing in front of the condom shelf thinking 'Why isn't there anything here that makes me think that men like me have been thought of?' It's as if there was only one type of man, all with exactly the same dimensions — thankfully, that's not the case with clothing.
When I saw MISTER SIZE and the wide range of sizes, my first thought was why doesn't everybody do that? Every penis is different, so there should also be different condoms. But anyhow, for me having these options was a total relief. I estimated my size and the condoms fitted perfectly. In bed I immediately noticed the difference. No more slides and also no worries that the condom would fall off; or even worse, get stuck. I can only recommend that every man be just as particular when choosing his condoms as he is with his clothes."
Perfectly Fitting Condoms in Your Personal Size - Advantages for Men
Many men are critical of condoms because of what they hear from their peers or due to their own not so positive experiences. "They are uncomfortable, they take away the feeling, they constrict and tear" are some of the more common opinions out there. However, allow yourself to be open and please go ahead and question these thoughts — because a right sized MISTER SIZE condom has many wonderful benefits.
Intense feeling with optimal protection
When equipped with MISTER SIZE, sex feels just as intense as without a condom. The wafer-thin material lets you feel every touch, every sensation and brings about a sense of confidence and safety – no more worries, just the opportunity to fully let yourself go. Along with this, MISTER SIZE also has a slightly more generous lubricating gel layer which further ensures that your love play runs even more smoothly. And finally to boot, all this comes without the disadvantages and risks that other contraceptive methods entail.
With MISTER SIZE, You can be a Man
Of course, it feels uncomfortable, even stupid when the condom either doesn't fit tightly enough or the mere putting on of the condom turns into in to a dexterity competition that breaks you out in sweats.
The perfect condom must simply roll on and sit like a second skin – an inevitability with MISTER SIZE. Once you've found your personal size, there's no more nipping and pinching — the condom simply fits you, regardless of the size of your manhood. So, with MISTER SIZE you can just be yourself and enjoy great sex as a man. Try it out right away.